Play'n GO isn't so much a bingo network as a gambling network which has bingo as one of its offerings. On the other hand, it certainly has a very long-established pedigree, having been around in the online gaming marketplace since the very earliest days of the internet.
Play'n GO began its life back in the mid-1990s when a group of computing experts decided to band together to create a company which could offer more reliable and entertaining systems and software than offerings which existed at that time. Begun with a mission to inspire and delight players, this brand started out as another software company's subsidiary before breaking off in 2004 to set itself up as an independent company in its own right.
Over the years, the brand has grown, developed and excelled in the industry, offering easy to play, high-quality online games which took it to the top level of mobile gambling. To reflect its success, the company has been awarded several accolades including 2015's IGA Mobile Product of the Year.
Thanks to the enthusiastic technical development team, the Play'n GO brand continues to stay abreast of the latest developments in technology, with the result that they constantly create innovative gaming solutions that appeal to a wide range of players. While their bingo offerings aren't the most widespread in the market, they offer a high standard of gameplay.
An Instant Bingo Option

Play'n GO isn't exactly a bingo network in the same sense as other dedicated networks like Dragonfish. Rather, Play'n GO is a slots and casino gaming network which also offers bingo as part of its offerings. For dedicated fans of bingo, there is another issue with this gaming network – the bingo games which are offered are a different format to that offered by most of its rivals. Instead of the live games which offer the latest chatrooms and other modern functions, Play'n GO's games are video bingo titles which are an instant-play form of bingo.
A Reliable Service
There's absolutely nothing to worry about when it comes to player security and safety with Play'n GO. The company is licensed and regulated by a number of well-recognised and reliable authorities of Belgium, Denmark, Italy, Gibraltar, Alderney and the UK. All of its games are also audited by third parties such as IBAS, BBM and GLI, so punters can rest assured that any game that they play will be fair and above board.
The Gaming Selection
As we've already pointed out, Play'n GO's bingo game offerings are very limited. In fact, there are only video bingo options, which are instant play rather than live versions. This means that there's no chat functionality and no social experience.
Also, there aren't any usual games on offer either – it's strictly the standard 75 and 90 ball games with nothing out of the ordinary. In truth, Play'n GO isn't really the best option for diehard bingo fans, although it may be sufficient to satisfy those whose true love is slots or casino games but who would enjoy a little bingo thrown in.
When it comes to slots and other casino games, on the other hand, there's a lot to enjoy. The range of slots titles is especially impressive, and since the software is cutting edge, players can enjoy amazing graphics and sound effects as well as state of the art gameplay. There are tons of titles to choose from, and all offer an engaging and interactive player experience that won't fail to impress.

Play'n GO Leads the Way in Mobile Gaming
One area in which the Play'n GO network truly excels is in its mobile gameplay offerings. This company was one of the very first software developers to focus its efforts on the mobile element of the online gaming sector, so as you'd imagine, they are leading the way in the mobile gaming marketplace.
No Play'n GO network site requires downloads – Instant Play is the only option. That means that players are able to get straight down to playing their favourite titles from their device without having to take up any of their precious device memory. This also means that players can use their smartphone or tablet instead of their laptop or PC to access gaming titles. There are no compatibility issues, and so long as players have a working internet connection they can play.
The mobile slots which Play'n GO offers are especially impressive. While they are, in theory, identical when played on mobile or desktop devices, in fact, they are much more exciting when played on a smartphone or tablet since the swipes and taps of the touchscreen that they require makes gameplay even more engaging and interactive. With this in mind, it comes as no surprise that Play'n GO won 2015 and 2016's Mobile Product of the Year award.
Banking, Safety, Security and Customer Support
As you would hope from one of the oldest and most established gaming brands in the industry today, Play'n GO takes its players' safety and security extremely seriously. For this reason, there are strict controls which have been put in place for the players' protection from third parties and even from themselves.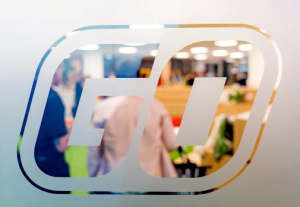 Players' gaming is monitored by Play'n GO's GAT (Gaming Administration Toolkit), and this allows players to limit their own activity in terms of both money and time. Protection has also been put in place in an attempt to guard against problem gambling.
Extremely high standards of encryption are also maintained across all Play'n GO sites, keeping sensitive player information regarding their personal and financial details well protected whenever payments are being made. There are also effective anti-fraud measures which guarantee a trouble-free gambling experience. Of course, the licensing and regulation from recognised authorities also ensure that Play'n GO can be relied upon to be a trustworthy operator, especially since the company also uses an RNG which has been NMi-tested and is an IBAS (Independent Betting Adjudication Service) member.
Customer service is also outstanding, with support for players available 24/7. No matter what issue is being experienced, punters will find that their enquiries and complaints are promptly and professionally handled. Also, since numerous languages are available, and several different channels can be used to access the support team, convenience is guaranteed. Players will have absolutely no difficulty whatsoever in obtaining the support that they require just when they need it.
The Play'n GO Bingo Network – A Good Choice for Bingo Enthusiasts?
The Play'n GO gaming network offers a host of benefits to players of all kinds and preferences. For a start, the pedigree and heritage of this brand goes a long way towards reassuring punters that they are getting a high-quality experience from a trustworthy operator that can be depended upon for a secure and impressive gaming experience. The licensing and regulation from reliable bodies also reassure players that their personal and financial data is in the safest possible hands.
Play'n GO sites offer excellent software with cutting edge graphics and effects that won't fail to impress. This operator has been leading the way in the online gaming industry for a long time, and as such, its offerings are especially outstanding, particularly in the mobile field where its sites truly excel. The user interfaces are intuitive and engaging, and since they are so easy to understand, even complete beginners can get to grips with the gameplay without too much effort.
There is, however, a major downside to the Play'n GO network, and that is the fact that bingo isn't really it's primary offering. In fact, bingo is very far down the list of gaming titles that this operator provides. Focusing more on slots and casino games, Play'n GO may offer some bingo games, but they are extremely basic and limited when compared to those offered by its biggest and best rivals in the industry.
All of Play'n GO's bingo titles are also instant play video bingo rather than the live bingo with chat functionality that its competitors in the bingo sector can offer. This is a huge drawback for anyone whose true passion is bingo. After all, the entire point of registering with a bingo network site is to play bingo, and while Play'n GO's slots titles are outstanding, its bingo titles lag far behind.
At the end of the day, although the Play'n GO network has a huge amount to offer in terms of online and mobile gaming, it certainly isn't the number one option for anyone who is registering with a site primarily or solely to play bingo. With so few options in this area to choose from, and with no chat games or live play titles available, Play'n GO is really only the best choice for someone who wants bingo as an add-on to their slots or casino experience.