The sites which now come under the Jumpman network umbrella used to operate on one of two separate networks – the Wheel of Slots and the 15 Network. Of those two, 15 Network was the oldest, having been launched in 2011, with Wheel of Slots having been introduced in 2015.
In 2018, a new version of Jumpman's platform was launched, phasing out the separate networks in favour of a brand-new bingo network which combined the offerings of both the bingo site network and the slots site. As a result, players can now enjoy the best of all worlds.
While Jumpman is fairly new in the online bingo sector, it has taken the gaming market by surprise. Originally established as a Guernsey-based software developer, this brand has grown from a fairly smaller player to a powerful operator thanks to its high-quality software and its impressive marketing strategy.
It comes as no surprise, then, that Jumpman's sites are becoming increasingly popular. In fact, they can now rival big names like Cozy Games and Dragonfish when it comes to their number of players. There are also more sites launching under the brand on a regular basis.
Is There Anything I Should Know About the Jumpman Bingo Network?

Originally founded in 2011, this brand was established by a keen bingo player who recognised the opportunity to cash in on the growing demand among other UK punters for online bingo services. Dylan Schlosberg set up Jumpman Gaming on the small Channel island of Guernsey with the aim of bringing players a truly unique experience. From such humble beginnings, the brand has rapidly grown and expanded. It now operates a number of casino websites as well as creating slot titles together with impressive bingo games.
Licensing and Regulation
As you would hope from an up-and-coming brand, Jumpman's bingo network sites are all licensed and regulated in both Alderney and the UK – two reliable and recognised authorities, so there's nothing to be worried about in terms of player protection and security. Not to mention the fact that Jumpman's bingo sites all use an RNG which has been certified by eCOGRA to produce entirely random results for the players' peace of mind.
Jumpman's Game Selection
If you're a fan of traditional bingo in its original 75-ball and 90-ball variants, you'll enjoy Jumpman's offerings. Currently, they offer classic 90-ball games and 75-ball games but none of the innovative variations that you'll find on so many other bingo sites these days. There are no 80-ball, 50-ball or 30-ball games here, so if you're keen to branch out and experience greater variety, you should look elsewhere. On the other hand, there are some scratch cards and casino games to play when you aren't involved in a bingo game, which add a little extra entertainment to the player experience.
Encouraging New Players
One of the best features of Jumpman bingo network sites is that they are very welcoming to new players. While virtually every provider offers new sign-ups some attractive offers to bring them through the door, Jumpman |Gaming offers free bingo games for the newest players too which offers beginners the chance to get used to the basics of the game without risking any of their own bankroll. The gaming interface has also been carefully designed to be intuitive and user-friendly, so even complete novices will get to grips with the way in which the site works very quickly.
Jumpman's Unique Promotional Offerings
The Wheel of Slots bingo network which joined with 15 Network under the Jumpman umbrella was the very first network to dispense entirely with bingo bonuses. The network instead offered punters the chance to win some free spins on some of the most big-name slots on the market like Fluffy Favourites. This came in the form of the Mega Reel or Mega Wheel offer.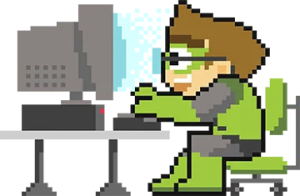 Although this was initially an experimental approach, it proved to be extremely popular with punters, so when the two networks were joined together, the 15 Network sites also adopted the same welcome offer which includes no bonus. Of course, it's important to note that the spin of the wheel doesn't guarantee an offer of any kind. While sometimes some free spins will be offered, in other cases, the new player will receive nothing in the way of a welcome deal.
Opinions may be divided on this subject. Having no bonus available for new sign-ups can be a deterrent to some players, however for others, it may be a welcome change – after all, there aren't any wagering requirements when there is no bonus to think about, and all winnings from games are paid out in cash which can be withdrawn immediately. It's important to note, however, that any winnings from free spins are paid out in the form of an instant game bonus that has a maximum convertible of £250 (or £500 depending on which site you're using) together with wagering requirements.
The Jumpman Mobile Bingo Site
Not only is Jumpman's welcome offer geared firmly towards the slots side of the operation, but this brand's mobile offerings are also heavily weighted towards slots too. Although things have moved on from the old-style mobile software provided by Jumpman which allowed the purchase of tickets while on the move but which had no way of seeing the game in action of accessing the chat room function, even the latest version is primarily slot-focused with quiet bingo rooms.
While the Jumpman sites use HTML5, there is still a lack of interactivity on the bingo front, which is somewhat off-putting. On the other hand, the slots are all available, and the gameplay is seamless no matter what type of mobile device you're using.
Reviewing the Banking Options
Unlike most of the other best bingo networks these days, Jumpman is rather lagging behind in its banking options. Although there is some variation between sites as to which methods are accepted for both withdrawals and deposits, in lots of cases, only debit cards are available as payment methods. This means that, for those who value variety or who prefer only to use e-Wallet options to deposit funds into their player account or withdraw their winnings, Jumpman bingo network's suites may not be the best option for you.
The Player Experience
If you're wondering how lucrative a game of bingo at a Jumpman network site might be, it can be difficult to answer this question. If you prefer to play at sites which boast crowded chatrooms, fast-paced games and huge network promotions with enormous jackpot prizes, you probably won't be very satisfied with what Jumpman's sites have to offer.
On the other hand, however, Jumpman's sites are perfect for beginners to the game, with a simpler interface and simpler options available for players to ease themselves into the basics of gameplay. Jumpman's sites also offer a more social experience where players can really get to know each other and chat without there being so many people that the chat room gets confusing.
Jumpman Bingo Network – Small but Perfectly Formed?
The Jumpman bingo network has proved to be surprisingly popular among punters of all kinds, despite some of the limitations that it presents to players. Although this is a smaller operator, it still has over 140 sites within the network, and some of these are known names like Top Dog Slots and Destiny Spins. There are a number of positives to choosing a site from this network.
For a start, the 75-ball and 90-ball games are excellent – well designed and highly engaging. Secondly, if you're into playing slots just as much as playing bingo, you'll find a lot to like with Jumpman's sites, since there is quite a strong slot focus, particularly on the mobile version of their site.

On the downside, there are very limited bingo offerings. If you want something that's a little different to the standard traditional games, you'll be disappointed – there's no 50-ball or 30-ball games here. Also, if you're keen to have a fully interactive mobile experience with exciting chat bingo games on the go, again you'll be let down by this operator since the mobile bingo side of operations needs some input to bring it in line with some of its rivals in the industry.
Nevertheless, it's clear that players are flocking to the Jumpman network in droves, and the brand is going from strength to strength, especially when taking into account its humble beginnings. You can be confident that, when you choose a Jumpman bingo site, you'll be benefiting from a very safe and secure operator that is protected by licensing and regulation, and which will offer you a very high-quality player experience, even if it isn't quite as all-singing, all-dancing as some of its competitors on the online bingo scene.