The B-Live bingo network is operated and owned by a company called Dazzeltag Entertainment Ltd. Having been around for a decade, B-Live Gaming was first established in 2009 in the Netherlands and has dedicated itself to bringing a brand-new social element to online bingo gaming. In 2011, this bingo network brought webcam bingo within reach of punters in the UK and around the world. This is a unique feature which has turned this provider into one of the top suppliers of bingo software anywhere around the globe.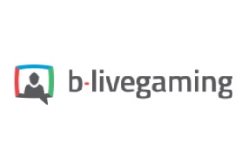 Thanks to their highly individual software, B-Live brings players live win moments, live streamed chat hosts, private three-way video chatting and some extremely unique side gaming options which are interactive thanks to the webcam. It is thanks to these unusual touches that B-Live has won many awards like the Best Online Bingo Innovation award and the EGR Award for Best Newcomer.
Thanks to its unique social elements, B-Live bingo network has become a top choice for any player who wants to share their gameplay with like-minded people while also standing a good chance of winning cash prizes. However, can this provider be relied upon for a trustworthy, high-quality experience?
Can B-Live Be Trusted?
Players who register with a B-Live bingo network site can be confident that they are choosing a reliable and trustworthy provider. B-Live bingo sites are licensed by the UK Gambling Commission. Also, the RNG system used by this network is rigorously tested by TST and certified by this well-known testing lab for the players' peace of mind. Social responsibility has always been taken extremely seriously by B-Live since live webcams are in use. Their systems are extremely secure so players can rest assured that their personal and financial data is safe.
Game Portfolio
Compared to many other bingo networks, B-Live gaming sites don't have the greatest range of bingo games out there. However, there should be sufficient to satisfy all but the most die-hard aficionado. The primary bingo games are either 90 or 75 ball games. However, there are some speed bingo options too.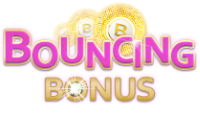 One unique option available only to this network is the Bouncing Bonus chat game. While this isn't precisely a game of bingo, it is a mini-game which is played alongside standard bingo games. As it is super-fast-paced, it's a lot of fun to watch and join in with.
As an extra bonus, B-Live also have lots of different slots and live casino games for punters to pick from too. These are supplied by different gaming brands such as Extreme Gaming, NetEnt and Microgaming, and they include popular titles as well as progressive jackpot games. There are table games such as roulette, craps, baccarat and blackjack too.
Gaming's Features
The B-Live Bingo network boasts a number of excellent features to make its sites stand out from the crowd. Some of these include:
The option for video chats via webcams. Players are able to interact with others, and this allows for an even more social experience.
Live chat hosts welcome players to the game and can answer questions face to face for more personal gameplay.
Live winning moments – everybody playing in the bingo room is able to share in winning moments when they have an enabled webcam, and this ensures an exciting atmosphere. As an added advantage, winners agreeing to be broadcast receive a reward.
The Bouncing Bonus – players are able to broadcast themselves while trying out a game of skill. Other players are able to watch and follow the experience.
Which Bingo Sites are Part of the B-Live Bingo Network?
Although that bingo network is much smaller than some of its rivals, it still boasts some excellent quality sites which offer punters in the UK a fantastic gaming experience. Bingocams is the B-Live bingo network's flagship site. Having been launched back in 2011, it is still going strong today and is one of the very few webcam online bingo sites. Famous for their strong community feel B-Live's bingo sites allow for a lot of interaction together with some outstanding prizes and excellent promotions.
The Positives and Negatives
Have you been looking for something a little different and are wondering if the B-Live network could be a good choice for you? If so, you'll need to know the pros and cons of choosing one of these sites.
Pros:
Webcams – the biggest and best feature of the B-Live Bingo network is the use of webcams for a more personal experience for players. As one of only a handful of sites out there to offer live webcam bingo games, it offers a unique and exciting, interactive experience.
Control – although the webcam allows for a greater social experience for punters, they remain in full control throughout their gameplay. If they choose to switch the webcam off while they play, they can do so without any problems.
Social interaction – thanks to the webcams, players are able to see their fellow punters in person. While other great bingo sites feature chat rooms, the unique webcam element gives a much more real-world-style experience that makes players feel as if they are really in the bingo hall. They can also chat on the webcams before games and after them too for a much more social hub. The private webcam chatrooms are a major factor in attracting players to this network, since up to 3 people can chat together at any one time, allowing for a lot more social interaction.
Live winning moments – another unique feature of that network is the opportunity to see live winning moments. If players have their webcam switched on during gameplay, other punters can join in with the celebration when they win. Live win moments can also be used to promote the network's sites and this rewards players with cash payouts.
Live chat hosts – although all bingo sites with chat rooms have hosts, on the B-Live bingo network, the hosts can actually be seen in live-stream on their own webcam. As the network also train their own hosts thoroughly, their level of professionalism is beyond compare. Their hosts are excellent at providing full support and assistance as well as ensuring a friendly online experience.
Customisation – the B-Live network software allows players to customise their own gameplay experience fully. They can sort cards, display hints, show their own status and deny any chat requests. Players can even choose options for animated cards and voice effects for an even more personalised game.
Cons:
Perhaps the biggest drawback to the B-Live bingo network is that it only operates a handful of bingo sites within the UK's online bingo market. This makes it a much less prominent provider than some of its rivals, although the experience that it offers players is a very unique and unusual one. With none of the big names in UK bingo being operated by this provider's software this could be a downside for some punters.
A Unique Software Provider

If you're looking for something a little different from your bingo gameplay, the B-Live network might be a good choice of software provider for you. Offering something unique in the form of webcam gameplay, B-Live doesn't just offer punters high-quality gaming; it also offers a much more social and interactive experience that's hard to beat.
As one of the only webcam bingo sites to be found anywhere online, it has cornered the market in this respect and has something truly special to offer players who want to get up close and person with other punters in their chat rooms and who want a more personalised experience.
Although the range of games on offer isn't quite as broad as those available from some of B-Live's rivals, there are sufficient options to suit the needs of most punters, and the excellent array of side games and video slots from popular providers like Playtech and NetEnt are another attractive draw. The Bouncing Bonus is just another attractive and unique side game that encourages punters to sign up to a B-Live bingo network site.
On the downside, there are very limited sites within this network. This means that there isn't a lot of choice available for players. However, since B-Live is a long-established provider with a good reputation in the industry and is a provider whose sites are licensed and regulated, players can rely on this provider to care for their financial and personal information and to offer a fair and trustworthy gameplay experience that is hard to beat.
While B-Live may not be the bingo network for someone who is only interested in playing bingo with one of the biggest named sites, for those who are interested in a niche and unusual gameplay opportunity, B-Live's software could be the ideal choice.