If you want to learn how to play bingo online, first you have to create an account with an operator. It might seem like a minefield, but browse the available sites and sign up with a huge name that offers no deposit bingo. They will generally throw in free tickets or bonus money that you can use to play various games until you can figure out if this is the right operator for you. This way you do not lose anything, in most cases, you will not have to give the operator your bank information, and you might win some money. You should look through our site reviews to learn more.
Once that you sign up with your email and a number of other personal information, you will have to pick a username. This will appear every time you log in and will recognise you in chat rooms as well as winning announcements. Thus, you should choose something you are happy with. After you do this, you will be ready to play and will know all of the rules of the bingo game. Keep reading our article to find out how to play bingo.
Choose a Bingo Game
Just click on the Play button on the website. This will take you to the lobby. There you will find every single game that the operator offers. It will most likely inform you about the jackpot for every game as well as how much the tickets cost. It will probably also tell you when the next round will start and how many players are in the bingo room. Most of the sites will have various types of available games, 90-ball bingo is standard for the United Kingdom, but sites also offer 75 and 30-ball bingo. We advise you to stick to your favourite kind.
Purchase Tickets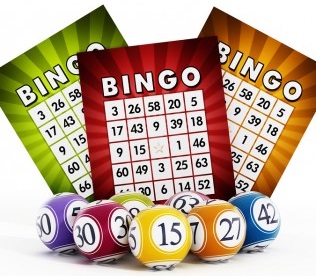 Once you choose the type of game you want to play, you will be taken to the game room. Then you will be offered a number of random bingo cards to purchase.  The smallest and largest amount of tickets you can purchase varies from one game to another, but you can typically start with one or two tickets.
You can purchase tickets manually or automatically, by the strip or individually. Thus, you can either choose the cards you want to buy by clicking on them one at a time, or in strips. Moreover, you can auto-select strips or tickets and let the machine you are playing on do your job for you. Some users will have their lucky combinations or numbers, but it is only up to you and what you want to purchase. Just remember that if it is a free game, you will still need to "buy" tickets, but they will not cost you anything.
Once you choose your cards, make sure that you buy them before the game starts without you. There will be a countdown on your screen, and if your computer's sound is on, you might get a reminder from the caller.
What are the Types of Jackpots?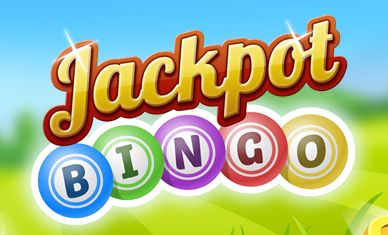 They are either progressive or guaranteed. Some of the websites in a network offer games with smallest guaranteed jackpots or have weekly games with bigger prizes to attract more users. However, most of the jackpots are progressive and depend mainly on the expense of the cards as well as the number of players.
Thus, the more users there are and the more cards they purchase, the larger the prizes would be. The games that have more expensive tickets will offer larger jackpots, particularly when the room is busy. Prizes and jackpots are usually marked before, during and after the game ends. If you play 90-ball bingo, there are three chances to win the game. These are any 1 or 2 lines, or a full house. Moreover, if you match all of the numbers in a line, you will be able to claim a 1-line prize, the same goes for 2 lines, but with 2 instead of 1. Moreover, if you cover all 15 numbers, you will get the entire jackpot. However, keep in mind that some of the games will only pay you for one of these prizes, while others will allow you to claim all three.
Focus on the Game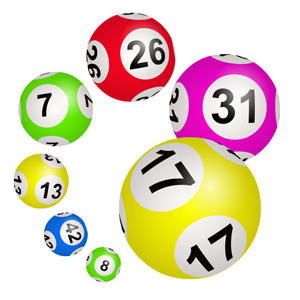 Once the countdown is over, the game will start. The caller will read aloud the numbers as they appear. All you have to do is sit back and wait for your numbers to come out. The game will highlight your numbers when they are called out and will tell you how many balls you are left until you win. There are sites that offer a feature that automatically moves your top card to the top each time one of your numbers get called out so you can keep tabs on the tickets. This leaves you to watch the game or communicate with the rest of the players.
If you would rather you can switch the auto dab feature off, so you can mark the numbers off yourself like you are in a bingo hall. There is absolutely no risk in this, if you lose track of your numbers, you will still be counted, so you don't miss any of the prizes.
Most of the games have their chat room with a chat monitor. Thus, if you have any questions and need a guide, someone will be there to help. Or, you can have a talk with the other players while you play. Just do not forget to wish the other users good luck and to have fun (GLHF) or to say good game after it ends (GG) you can add well played to this if someone manages to win (GGWP). You will make friends in no time.
Win a Prize
As someone wins, the game will be paused and a message will show on the screen notifying you who won and what their prize is. If you are lucky enough to win, your account will be credited automatically. There is no need to do anything, you can just enjoy it. We all know how bad the broadband connection is in England. There is no need to worry about that, if you disconnect, and are a winner, you will still win and your account will still be credited.
From there you will have two choices, you can either withdraw your winnings or use them to play more. You will have the opportunity to request a withdrawal during any time through the banking section of the website. Just be aware that some of the sites have minimum and maximum limits and you might have to fund your account to withdraw your winnings. This might take up to a week to be processed. We hope that our article has taught you how to play bingo and has answered all of your questions.